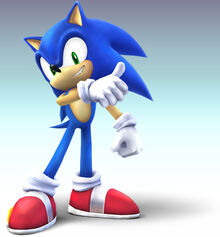 Sega is a Japan-based third-party software developer that has been in business since 1940 under the name of Standard Games in Hawaii, later called Service Games. It is because of the name Service Games that it was finally called "Sega". They released the Sega SG-1000 video game console in 1983, whose released cleared the way for the Sega Master System (1986), the Sega Mega Drive, or Genesis (1988), Saturn (1994), and the final and substantially less popular Dreamcast (1998). Its official mascot is Sonic, who took over for Alex Kidd in 1991. Sonic, since then, has become almost synonymous with Sega.
Ad blocker interference detected!
Wikia is a free-to-use site that makes money from advertising. We have a modified experience for viewers using ad blockers

Wikia is not accessible if you've made further modifications. Remove the custom ad blocker rule(s) and the page will load as expected.